We can design and manage all aspects of your organization's marketing efforts. If you're in need of a marketing team, or want to assist the one you already have, we are your answer.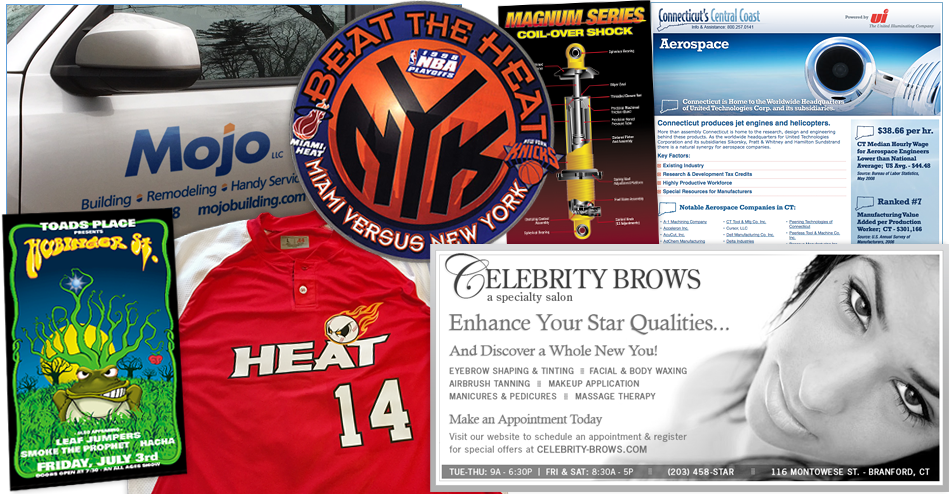 We can provide the marketing materials and put them into action.
We'll work with your organization to determine the best methods for getting your marketing materials seen by the clients you want to attract. For web-based organizations - it might be implementing web ads for Google and social media combined with an aggressive email marketing campaign. While for local, brick & mortar businesses - it may combine web exposure with print ads, billboard designs or graphics for TV & video. No matter what marketing methods your company chooses, we can provide the high quality look and put our designs to work for you no matter how they're used.
High volume, quick turnaround?...No problem.
Need to capitalize on a sudden event or circumstance? We are adept at rapid development of creative materials to help you take advantage of an urgent or opportunistic situation. Our years of experience also allows us to work quickly and efficiently to provide high-volume marketing materials, such as daily web updates or multiple email designs per week.
Need a brand new look or just starting out?...Let us create your corporate identity.
Logos and graphic identification marks are the cornerstones of every marketing campaign. They should appear in every piece of marketing material that is published by your organization, and will be the way the public will recognize and differentiate your organization from all others. The importance of creating a professionally designed logo that represents your business well cannot be understated! Let our talents and years of experience help you get off on the right foot with a timeless look, that will stand out among the competition.