Interactive Map
Click on the info icons for more information.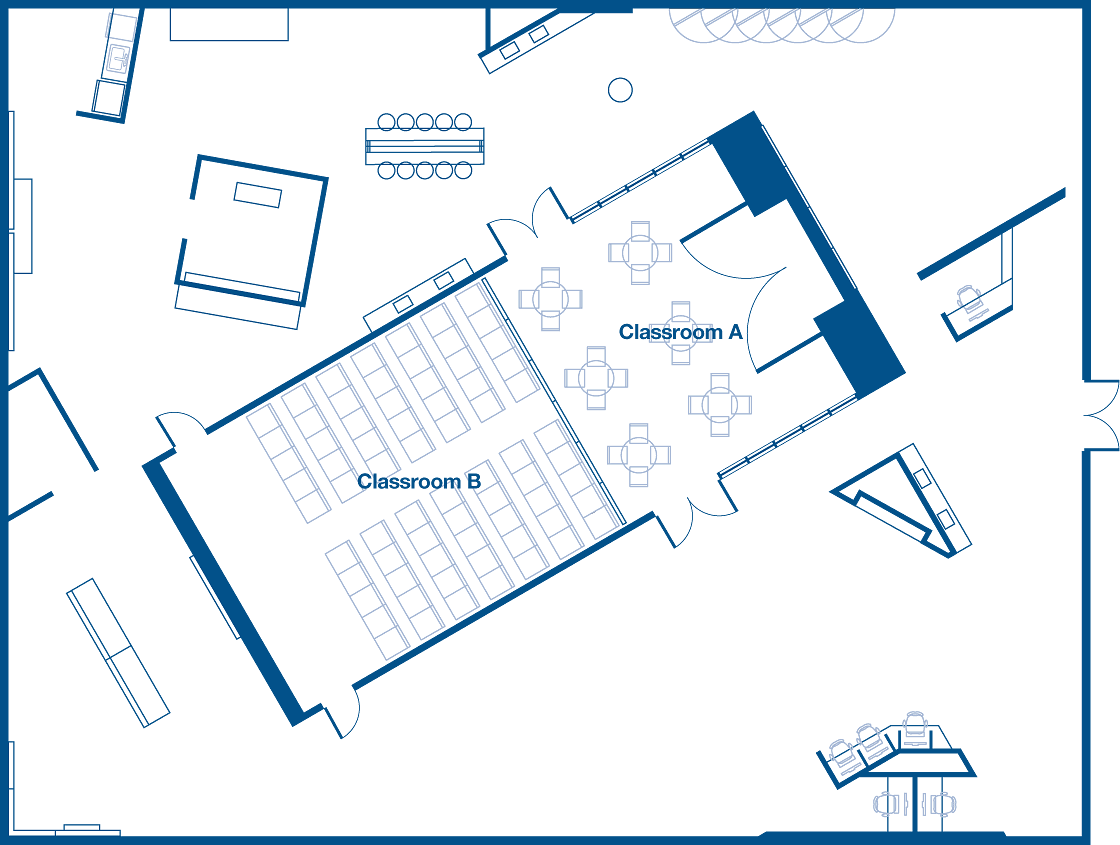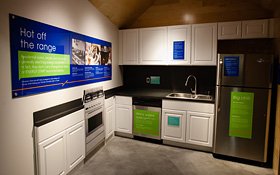 What's cooking?
Kitchens are full of high energy appliances! Learn how buying decisions and everyday behaviors can impact energy consumption in your kitchen.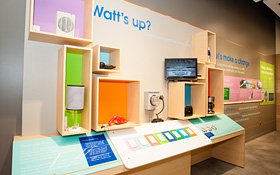 Watt's up?
Watch the meter go as you turn on energy-consuming items found in any average home and learn how to keep that meter under control by paying attention to things like phantom power.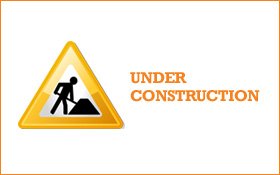 Power the Grid
Learn how our demand for energy impacts each and everyone of us.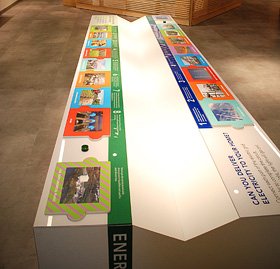 Energize it!
Bring electricity or natural gas to your home by making the right connections. Start from the energy source and end by turning the lights on!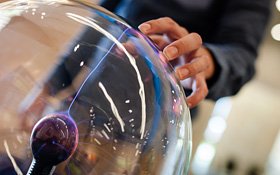 Plasma Ball
Be part of the circuit and let the electricity flow with the plasma ball.

Energy Sources
Learn where our energy comes from today and where it might come from tomorrow.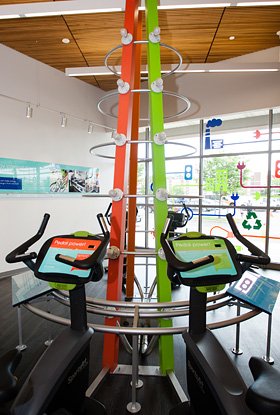 Pedal Power
Energy is work. Experience the work needed to power everyday items with these energy-generating bicycles.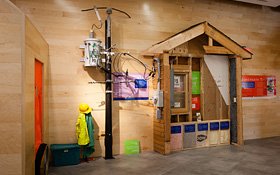 Home Energy Checkup
If you've ever wondered what an energy assessment entails, we can show you! Assess windows, insulation and the rest of your home's envelope for energy savings.

Crank It Up
Use your muscles to feel the difference between the work it takes to power an incandescent bulb versus an energy-efficient CFL or LED bulb.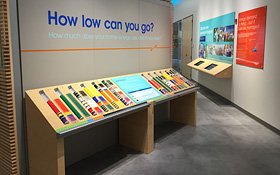 How low can you go?
Stack up the energy costs in your home with the stack game. Can you go lower by making different energy choices?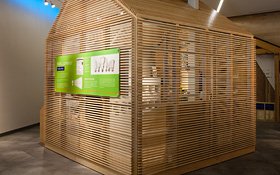 Hello Lumens!
Lighting has come a long way and, today, fewer watts does not mean less light. Learn how to choose the right bulb for each of your lighting needs.

Footprint Calculator
Learn how your lifestyle impacts the environment with this ecological footprint calculator.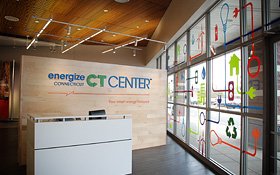 Reception Area
Receive a warm welcome and get started on your interactive journey at the Energize Connecticut Center.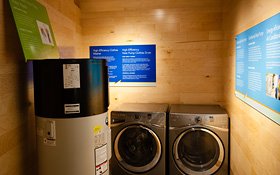 Heating and Cooling
Discover new technology to efficiently heat and cool your home and create hot water for the family while saving energy.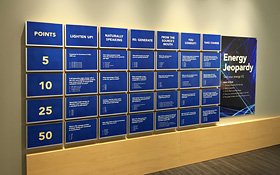 Energy Jeopardy
After spending some time in the Energize Connecticut Center, you can test your energy smarts with Energy Jeopardy!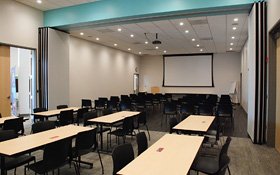 Classrooms
The Center is all about education. Here you will find two class rooms able to accommodate up to 100 attendees when combined. These facilities are free to public groups. Book an event today.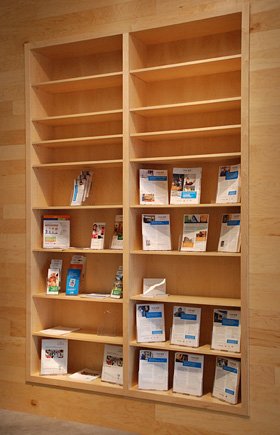 WOM (Word of Mouth) Zone
Here is where you can pick up information on residential and business programs to share with the people you know.

Decide Our Future
Our energy future is in your hands! How do you think energy will be used in 2050?

A Focus on Business
Businesses can save, too! From the local five and dime to large manufacturing companies, businesses have a number of opportunities to reduce energy consumption and bills through smart energy choices.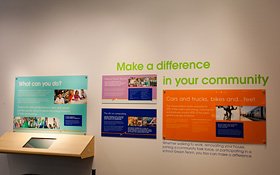 What can you do?
Learn how you can make a difference in your community. See how individuals, businesses, and community leaders are making a positive impact on energy.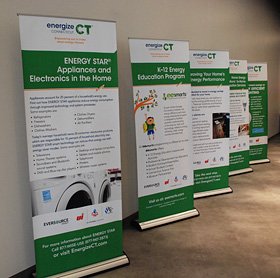 Energize Alley
Informational displays on a variety of solutions brought to you through the Energize Connecticut initiative.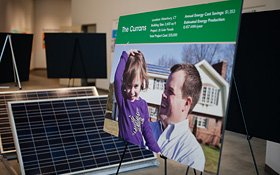 Solar Sense
Come and see the technology that brings power to your home from the roof. See how it's worked for other Connecticut residents.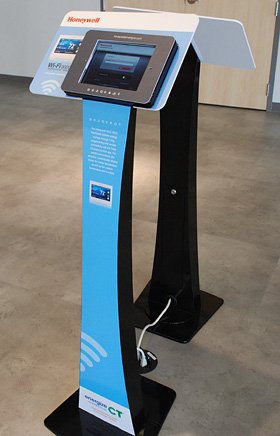 Rotating Display Area
Visiting exhibits and new and emerging technologies are hosted here. Stop by to see what's on display today.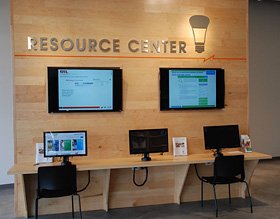 Resource Center
What's next? Learn more about the programs and resources available to help you implement what you've seen at the Energize Connecticut Center. You can even sign in to your electric account and create a customized energy plan.