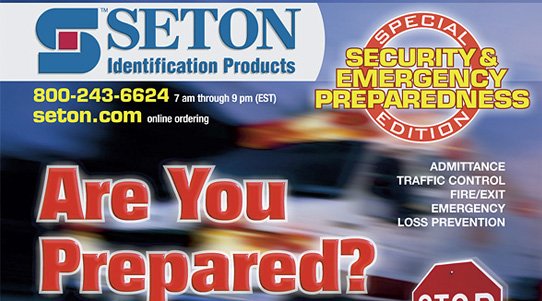 Seton Identification Products
Seton Identification Products, a subsidiary of Brady Corp., manufactures and retails products for facility management primarily through several anual B2B catalog mailings and online sales. I provided a large quantity of print and digital marketing materials including catalog covers & interior page design/layout, marketing email designs, web graphics and product identity. The largest project was the complete redesign of their 800+ page Source Book Catalog, for which I provided a new design theme, graphics, product presentation/page layout, while directing a team of designers during the implementation process under tight deadlines.
The next several slides are examples of some of the work I did for their print & catalog marketing campaign.